FG-218 Automatic door Safety beam sensor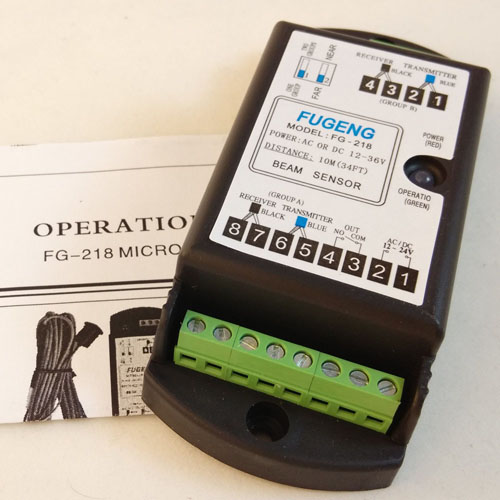 Order the samples directly from http://www.wafer-shopping.com :

Microcomputer control technology, system integration is high, strong stability.
International Universal optical lens design, focus, controlled angle is rational, easy to install on the radio.
Send and receive a special code using microcomputer technology, transmitting and receiving range, anti-interference ability.
From Germany to receive filtering, decoding, amplification system, effective solution to anti-interference of natural daylight.
Emission head adopts low-power high pulse emission technology, transmission distance, low power consumption, long life for the camera.
A single group or two groups split lens connected transceiver input, connection and good shielding Available with a beam of light, can also be a controlled double-light.
Light block trigger, the output can be flexibly select normally open or normally closed contact signal.
Design of wide input voltage, 12 ~ 36v AC-DC power input is valid.
.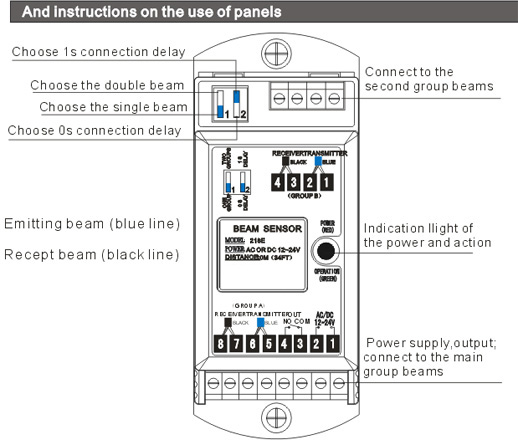 FG-218 Automatic door beam sensor Specification:
Supply power: AC/DC 12~36V
Static current:  25mA
Action current: 40mA
The maximum distance between the sending and receiving: 10m
NO or NC output contact:  0~1.5s (adjustable)
Outside in lines with the send wiring: 6m(blue)
Receive line: 6m(black)
Beam: Single beam or double beam
Working Environment temperature: -42℃~45℃
Working environment humidity: 10~90%RH
Appearance dimensions(Main controller): 123(L)x50(W)x32(H)mm
Appearance dimensions(Magic eye head): 19(L)x13(D
FG-218 Single microcell beam sensor sets: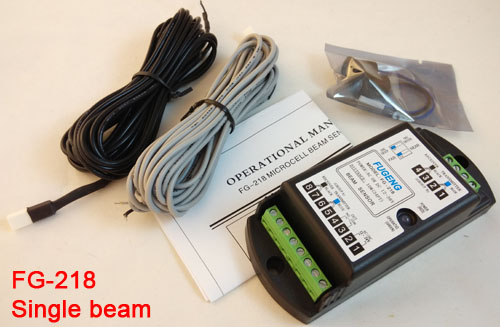 FG-218 Double microcell beam sensor sets: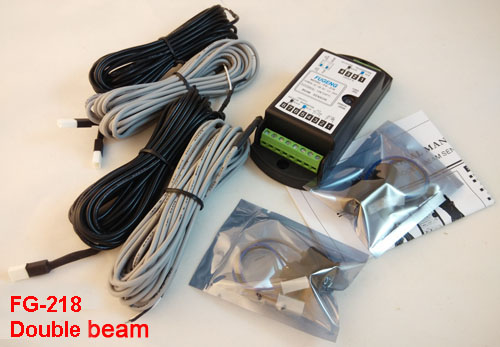 Cables for FG-218: