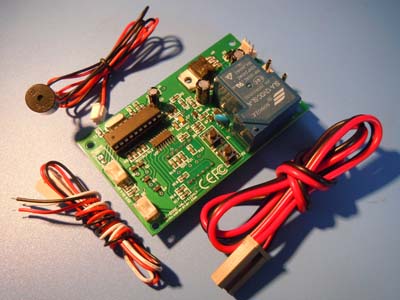 Order the samples directly from Online store directly

One of our more popular boards, this simple coin operated control PCB is an ideal board for use in basic vending machines. With several modes of operation this may be all you need to get your first vending machine up and running.
Our simple coin operated control board can be used in multiple different configurations for a variety of uses, be it single product vending machines, coin operated timers or payed entry systems. A number of our customers have been using this board for several years precisely due to its reliability, adaptability and simplicity.
Features
Power Supply: DC12VDC
Relay Rating: 10 Amp or 30A (Optional)
Dimensions: 55mm wide, 92mm long, 31mm high
Fixing Holes: 84mm x 47mm
User programable vend price and minimum working coins
Can be used with either a mechanical or electronic coin mechanism
Position stop detection
LED credit display
Can connect to the coin meter (optional)
Common Uses
Here are some common uses for our coin operated control board:
Single price vending machine.
Snooker table light timer.
Coin operated launderette washing machine timer.
Coin operated shower control.
Coin operated car park barriers and door access.
Coin operated water dispenser.
Simple change machine (coins in – change out).
Coin operated timed rides and games.
Basic method of operation
The board will add the coins that have been inserted up to the programmed amount. Once that amount has been reached, the output of the board will activated.
Operating Modes
Pulse Mode (optional working mode)
On reaching the required value, the board will pulse the relay around 1000ms. This mode can be used to simulate a button press, in order to activate a equipment with a timed cycle like a massage chair, or to pulse a solenoid on a dispense mechanism.when timer is out,then the board will pulse the relay again around 1000ms.
Latching Mode (optional working mode)
On reaching the required value, the board will activate the relay until it receives a reset signal. This mode could, for example, be be used to run a dispensing motor or operate an electronic door lock for access control .
Timer Mode (standard working mode):
On reaching the required value the relay will activate for a preset amount of time. This is ideal for selling long timed events like the light over a snooker table and children's rides or short accurate lengths of time as needed for filling a cup full of water.
Please note that the optional function would require a separate firmware version which must be specified when ordered.
Customised Software
Everyone's needs are different and even if your needs are not quite what we have described above, we can adapt our software to meet your needs.
Technical Details
Power Supply
The board can be powered from 12VDC making it easy to tap into the power
Relay Output
The output relay is stardard normally open configuration. The relays contacts are rated to switch up to a maximum of 230VAC and 10 Amps. also we have the optional relay mounting for 30A.
Coin Mechanism
The board can use with either a mechanical coin mechanism or any pulse type coin acceptors or bill acceptors.
User Set Price
The price of the product can be set to any value using push buttons on the board.
Find out more
If you want to find out any more information about our simple coin operated control board, either contact us

Manuals for WF-500E coin operated timer control board ----- >>>>>>